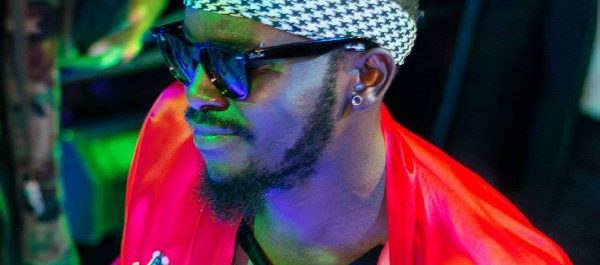 We have been in the industry for over ten years now. When we started out I was a fashion disaster I mean I look at the pictures from before and I can't understand what was going through my mind when I put on certain pieces together. My street style now is simple but elegant.
My one fashion confession is that I am a shoe hoarder I have more than 70 pairs of shoes in my house.
My must have in the closet are sunglasses, extra wrist watch, cologne and Skinny Jeans these are very essential.
When I leave the house other than my phone and sunglasses I always have with me my dignity.
Gold or Silver?
Gold for sure
My style on stage has been evolving and I am becoming bolder and daring each time. I consider myself a rock star on stage. Sometimes I have black nail polish on stage. Being an entertainer I experiment a lot.
Picture blue hair and a picture on stage with gloves and see through vest
Every time I am leaving for a gig, I have an extra pair of clothes, deodorant, wet wipes and cologne in my bag. You have to stay fresh all time.